Set Your Child Up For Success With Our Kids Martial Arts Classes
Are you searching for a way to help your child grow and develop crucial traits like confidence and respect while also having a great time? At Roseville Academy, our Kids Martial Arts classes are the perfect way to empower your child with the skills they need while also learning self-defense skills and connecting with their community. Come check us out and see why we're the pride of Roseville.
Fill out the short form on your screen to learn more!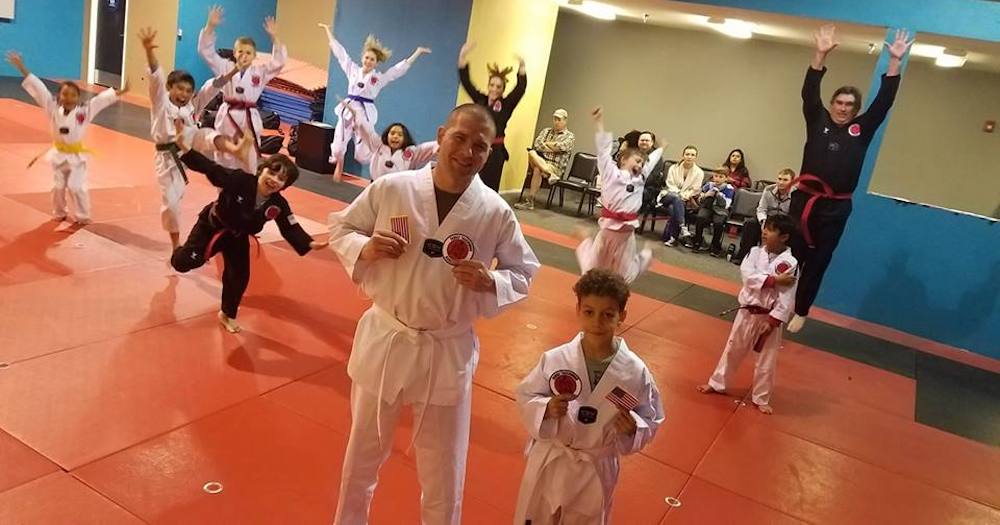 What Can Our Kids Martial Arts Program Do For You?
It's not all about punching and kicking. It's about cultivating your child's character and instilling important values. Roseville Academy believes in creating a supportive atmosphere that challenges your child to set strong goals, grow, and succeed. Aside from learning practical self-defense skills, we can help your child:
Gain self-confidence
Learn important teamwork and leadership skills
Acquire a sense of focus and discipline
Find a place in their community
Grow Character & Athleticism

A healthy body makes for a healthy mind, and our philosophy here at Roseville Academy is to support both. Our Kids Martial Arts classes teach traditional taekwondo and self-defense skills, which help our students to stay active while they grow as individuals. As your children grow stronger, more confident, and more well-rounded, they'll also gain:
Habits that support lifelong fitness
Bullying prevention strategies
A sense of well-rounded athleticism
Practical self-defense skills
Visit us at Roseville Academy for the Best Kids Martial Arts in Town!
Learn why we're Roseville's top choice for taekwondo instruction. We take pride in instilling important values in our students and putting them on track to be healthy and productive members of their communities. Our Kids Martial Arts classes are perfect for any experience level. Check us out right near the heart of Roseville!
Learn more by filling out the quick form on your screen!