Grow Together With Family Martial Arts Classes
Are you looking for a great way to build fitness, learn real-world self-defense skills, and enjoy some good old-fashioned family bonding? At Roseville Academy, our Family Martial Arts classes offer world-class instruction in a safe, supportive atmosphere. No matter your experience level, we can provide you with the best family workout experience in Roseville while also offering a powerful sense of community. Discover the confidence and closeness that can come from attending Martial Arts with your loved ones.
Fill out the short form on your screen to learn more!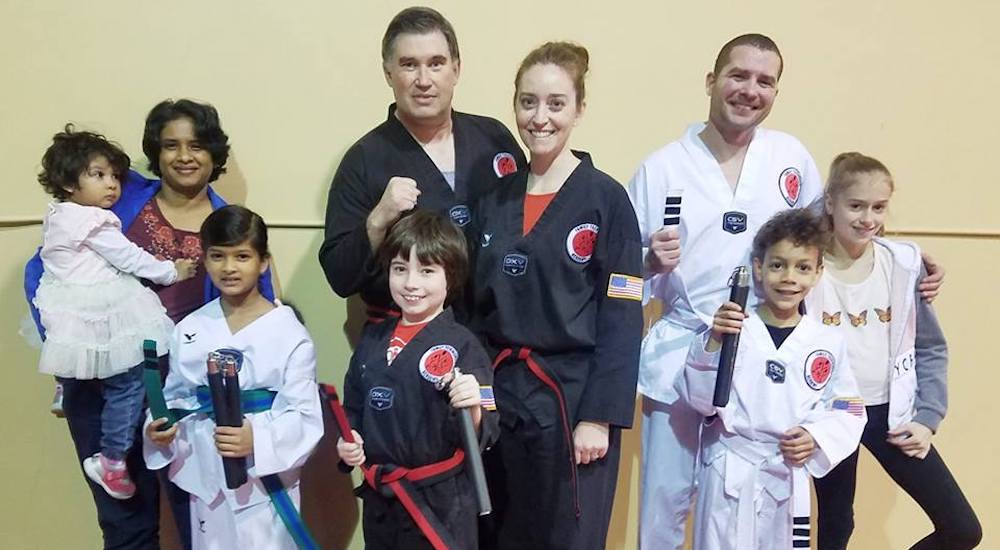 What Can Our Family Martial Arts Classes Offer You?
We want our classes to be accessible. No matter whether you're a beginner or a veteran, our instructors at Roseville Academy want you to learn something new every day and feel good about the workout and the experience you and your family are getting. We first focus on developing foundations, then lead into situational awareness and how to respond to a real-world threat, all through the mediums of fun and engaging activities that the whole family will enjoy! Our classes provide:
Bond with your family through fun, engaging activities
Build strength, agility, and focus
Establish lifelong habits of health and fitness
Feel satisfied and accomplished after every class
Put Your Mind At Ease While You Keep Your Family Healthy
While our goal is to impart valuable self-defense skills, we also want you to improve your strength, speed, agility, and help you feel better about yourself. Our Family Martial Arts classes are a great way to build muscle and nurture lasting habits of health and wellness. We can help you get the most out of every workout so that you'll not only stay safe in your travels throughout Roseville and beyond, but you and your family also feel also confident and empowered.
Here at Roseville Academy, we want to give you and your family all the tools you need to feel successful and healthy, and Family Martial Arts classes are the perfect way to get started. Whether you're a beginner or an expert, we welcome you with open arms! Come check us out in Roseville to start training in a safe and ego-free environment.
Check out the short form on your screen for more info!